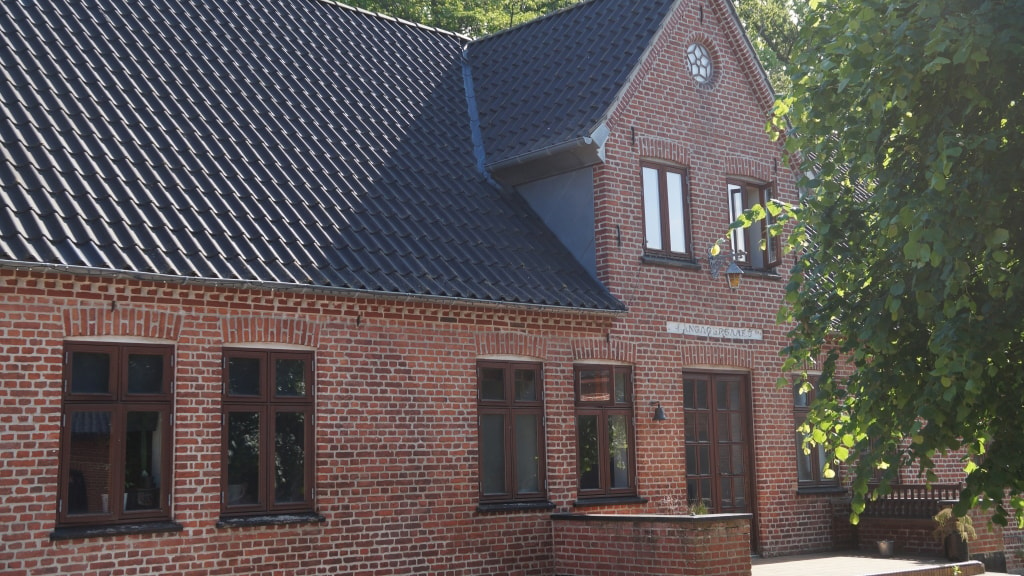 Langagergaard Feriebolig Grenaa
Langagergaard Feriebolig Grenaa is a beautifully renovated country estate close to forest and beach, with space for 28 people.
In scenic surroundings in Hammelev by Grenaa lies Langagergaard, a renovated country estate with room for no less than 28 people close to forest and beach.. Here is room for the very large family or company. The main house is furnished with a large, modern kitchen / all room, large utility room with plenty of space for outerwear etc. TV lounge overlooking the fields, large bathroom on the ground floor, and bathroom with spa on the 1st floor, sloping and cozy areas, plus 8 good rooms. Ocean view from the 1st floor. Large terrace in connection with the main house, as well as a very large plot with bonfire space, and space for many outdoor activities. The living area has a small kitchen, bathroom and 3 rooms with cozy TV room. There is also a large fitness room with treadmill, rowing machine, bicycles, weights, boxing ball, table tennis etc., as well as an activity room with pool / billiards table and relaxing area with room for creative souls.